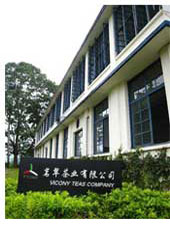 Vicony Teas Company, the organic tea manufacturer, specializes in tea planting, production, selling and research. As a Chinese tea wholesaler & supplier, it is able to supply various kinds of Black tea, Green tea, White tea, Yellow tea, Oolong tea, Dark tea, Pu Erh Tea, Scented tea, Flowering tea, Herbal tea and Tea Powder at keen prices on a regular basis.
Vicony Teas Company is renowned for Keemun Black Tea. Every year, its premium Keemun Tea such as Keemun Hao Ya and Keemun Mao Feng is sought after by tea connoisseurs. Although it has only been ten years since it started to make tea powder, ViconyTeas has joined as the biggest organic tea powder manufacturer & supplier in China. ViconyTeas is even well positioned to be your speciality tea wholesaler & supplier to help you source the finest and rarest Chinese tea such as Longjing Tea, Huangshan Mao Feng, Taiping Hou Kui, Jasmine Pearl Tea, Silver Needle White Tea, Wuyi Rock Oolong, Phoenix Dancong Oolong and etc.
Vicony Teas enjoys an enviable reputation for its expertise in catering for customers' needs. Its clients comprise of well known and respected tea companies internationally, many of whom have been in business with it for decades. To meet the needs of oversea tea shops, tea houses and retailers, Vicony Teas started to provide the oversea door to door tea wholesale service in 2009. The service grows rapidly and greatly welcomed by our customers.
Please explore our site to learn more about us. Like our Facebook Page, follow us on Twitter or look through our Flickr Album. If you have any questions or want to make enquiries about our products, don't hesitate to contact us.